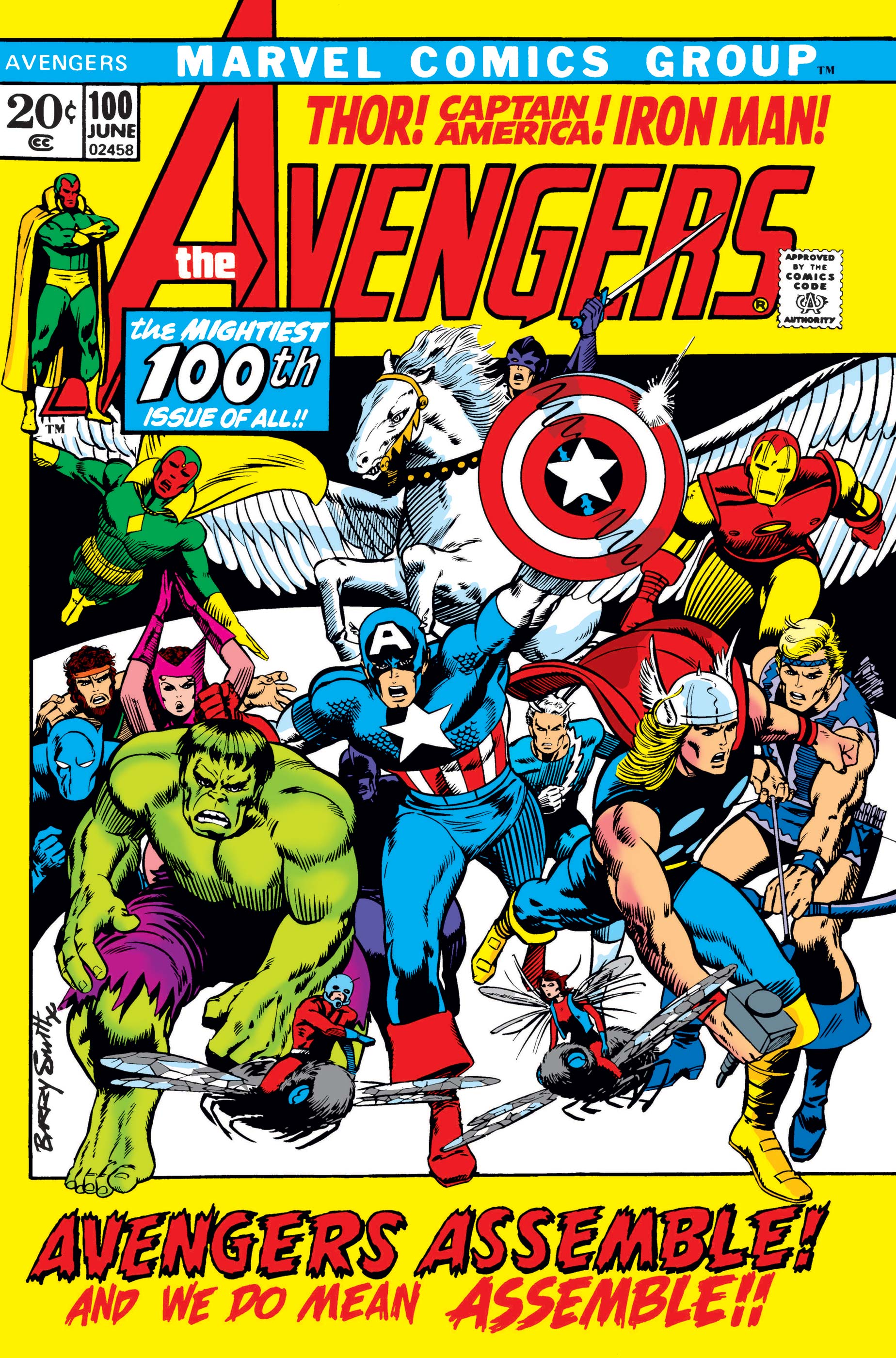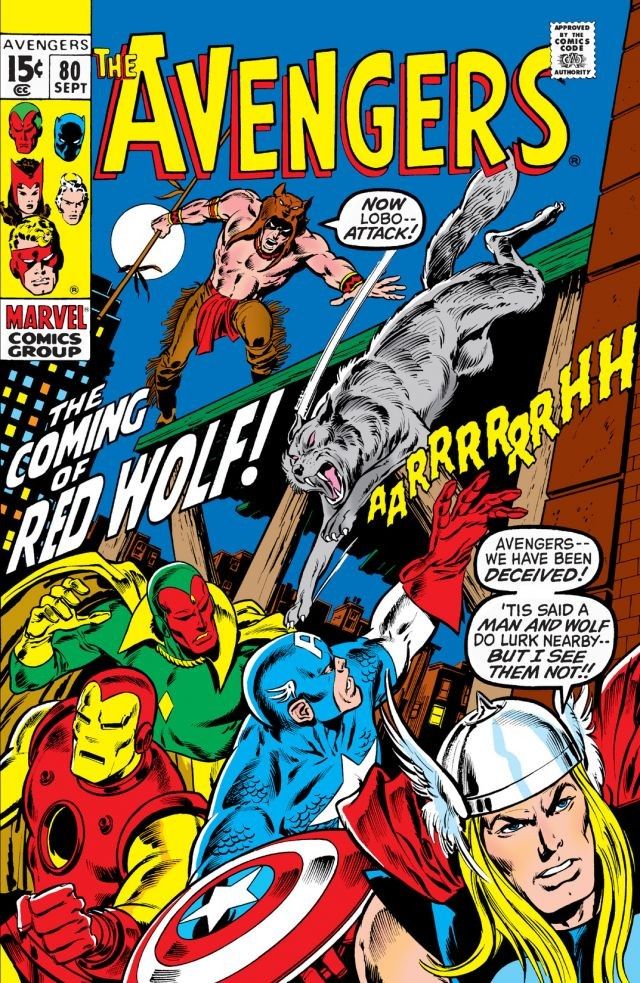 Almost impossible to believe. The Arch Duke of cataloguing and bibliophile (me) just gave up.
I needed to catalogue the issues of
The Avengers
from after (shudder) volume 2. Numbers of copies never worry me. I just sit and catalogue away by hand. But this......I...I....
No. Must gather my composure.
Okay, I had three big stacks of comics on the floor in front on me. I had the shelf space. I had the pen and paper. Sip of coffee and then to work.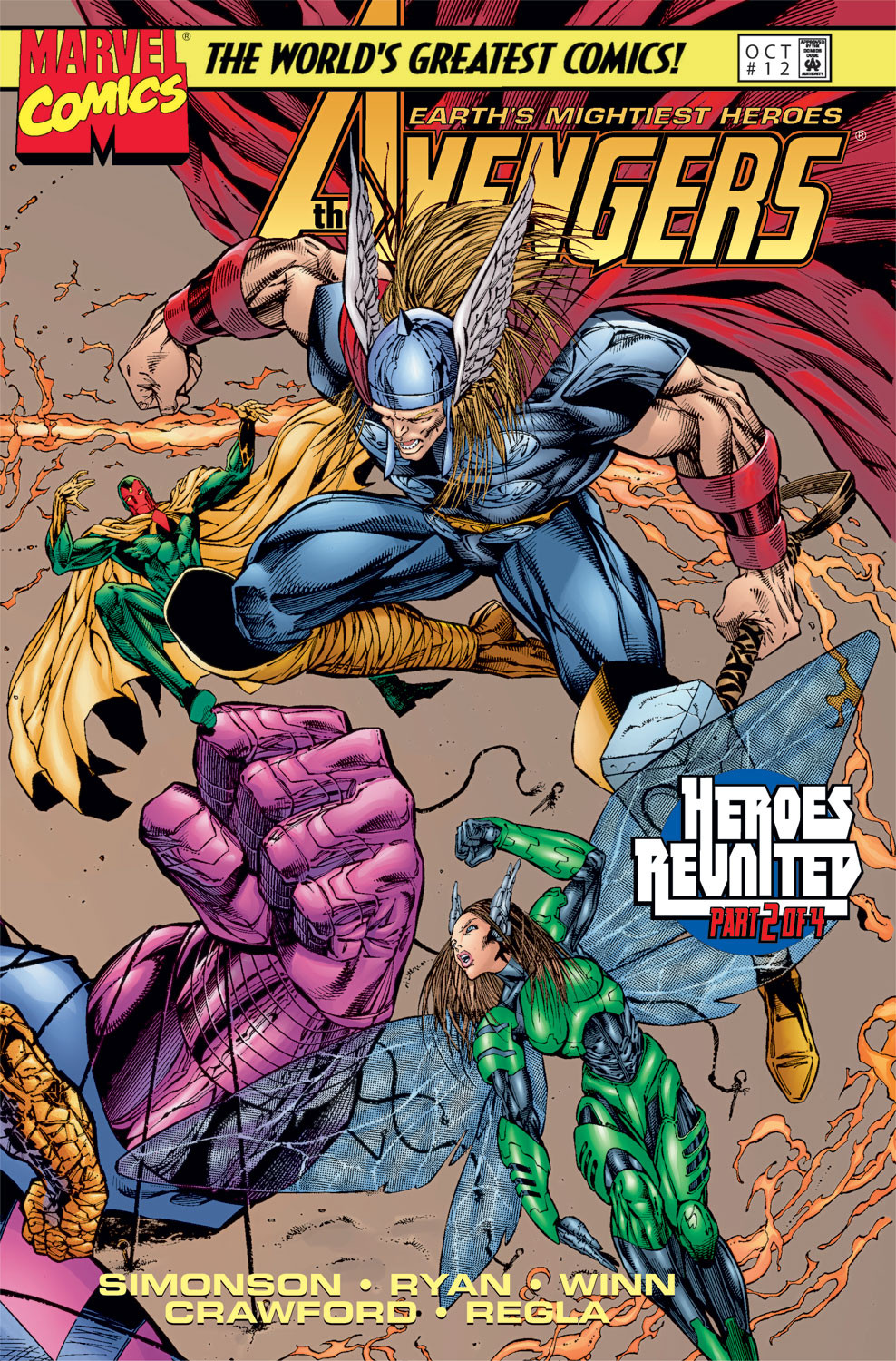 Volume 3....I began but then realised that most of the volumes were mixed up after the boxes they were in simply fell apart. So I began sorting. #35....of which volume.....okay, volume 3. Then #34....volume 4? Then there were the issues of
The Secret Avengers. The New Avengers. Avengers Infinity. Avengers Bin Collection Day. Avengers versus X-Men
...oh, then I got side-tracked by Avengers The Heroic Age (with Romita Jnrs last good comic work in)....
Wait...."The Heroic Age" -which started and seemed to have a good story which simply vanished -I have no idea...I don't think Marvel had either- was volume 4? Right......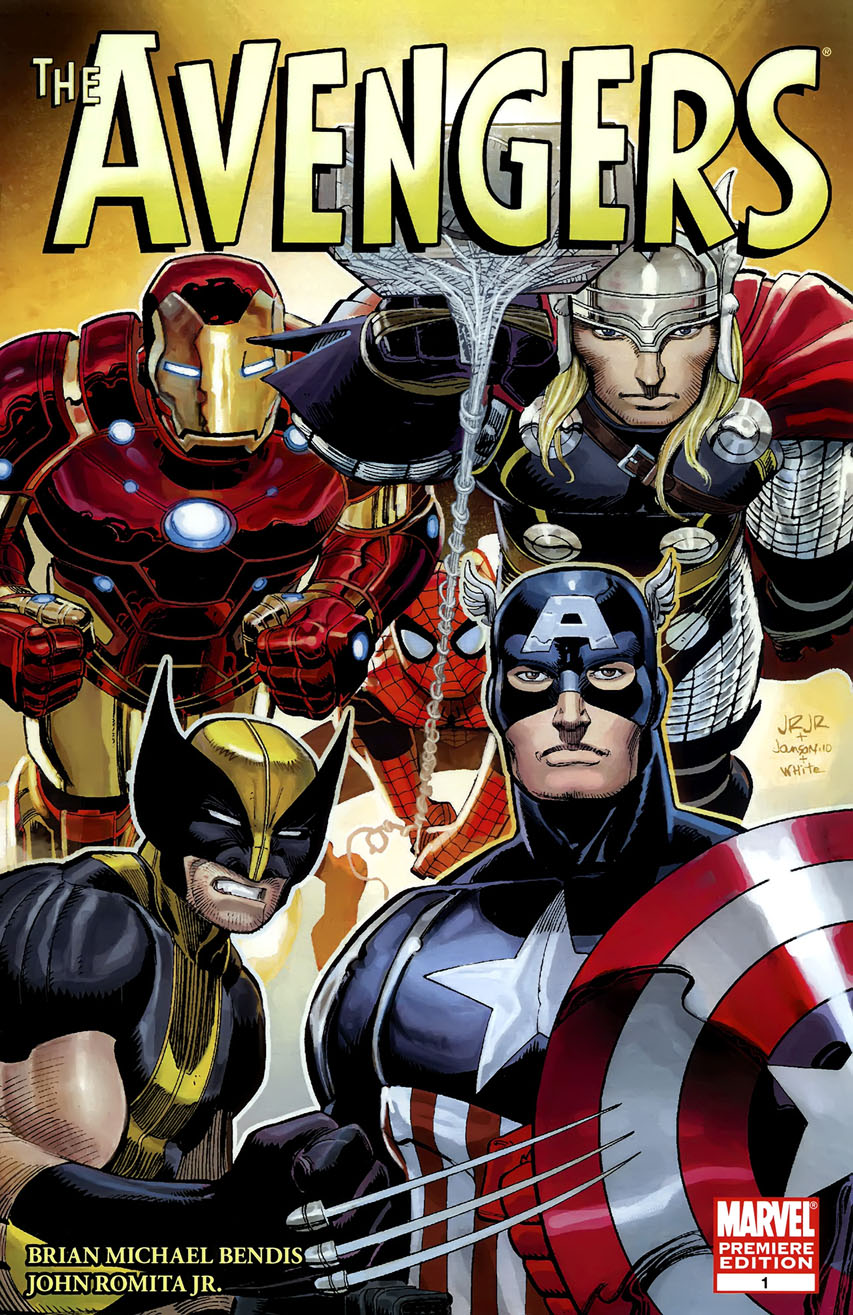 But then it hit me. I just
did not
want to carry on. Here is the problem: Marvel reboots, twists and turns and reboots so things look more like the movies.
Marvel Adventures The Avengers
was probably the best avengers series for years...well, since volume 1.
House of M, Avengers Disassemble, Dark Reign, Dark Avengers....and, seriously, the covers just merge as the same blur of crap.
Nothing
to really make you take note or say "Aw, yeah. That's from the volume 2 run!" -it really all just merges. Take time out and go look up volume 1 covers and you can see how distinguishable they are. These days you have to have a torch to see the dark images on the covers.
You need a good stable of artists who can produce new look cover art to draw people in. Dark, slushy digital art cannot replace that hand drawn feel and if you are going to mock real artists who drew without a computer -feck off.
Volume 5....O M G.....is that colour?
Well, as Disney (previously Marvel) move more and more into science fiction epics and lose the whole point of a group such as The Avengers, they are getting far more Star Wars-like covers. Disney owns Star Wars. I still say the Marvel-Star Wars cross over is coming. Just wait.
With volume 5 I was lucky as I got a couple of the trades out of the blue. Still no idea who sent them or why! But it has been easier with trades so I have gotten most of volume 5 trades at VERY low prices. They sit on a bookshelf. I do not have to chase every issue -they are all there.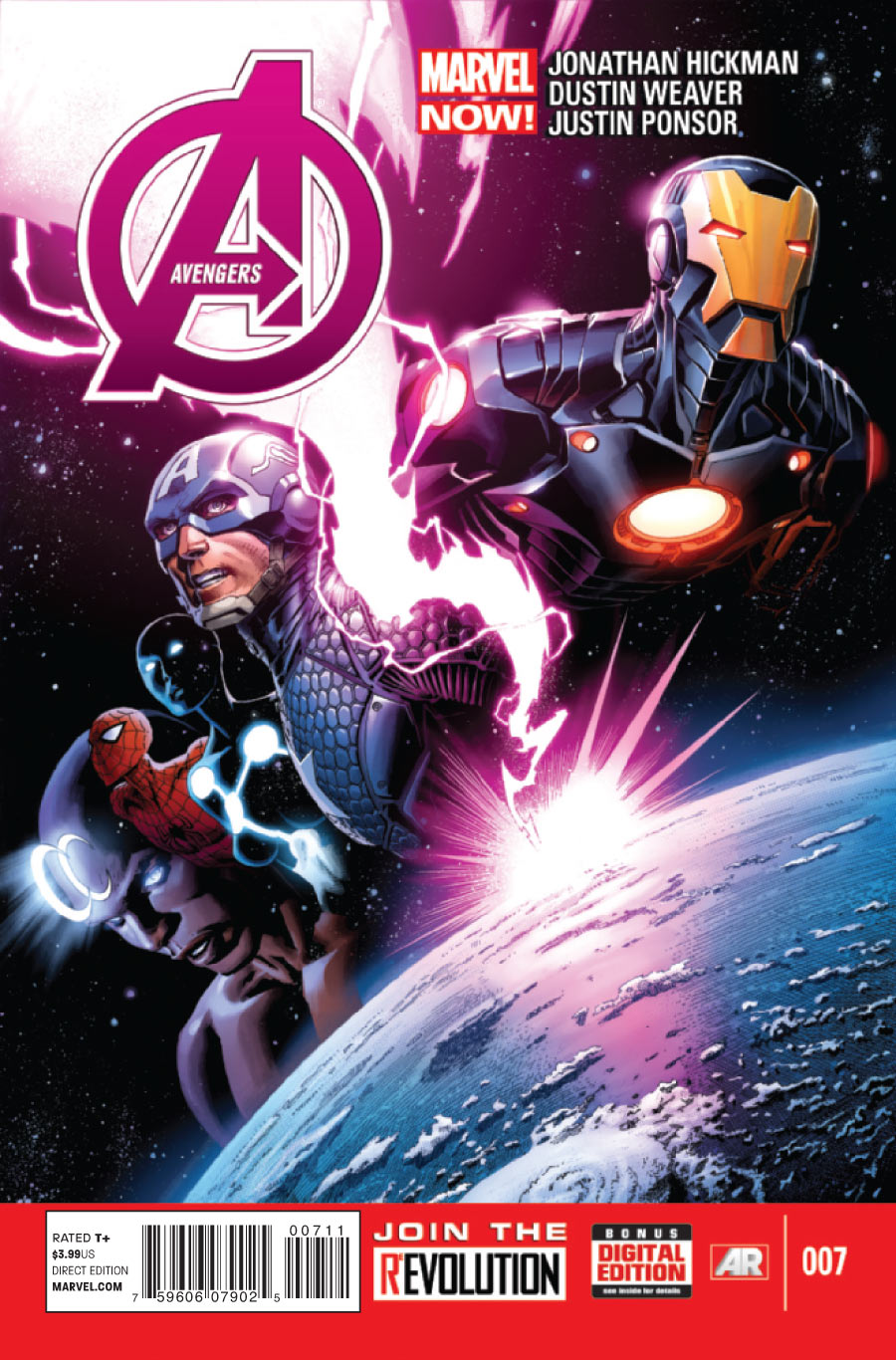 The other problem was that very sneaky trick of store owners "Oh, you never picked up your copy last time!" You think "okay. Nice of him to remind me" and then you read the book....I DO have this one. No returns or refunds. Then there was the adding a variant cover issue of a book you got the week before. You trust your comic store guys, right? "Oh, really? Well we can't refund -you need to check" -but THAT is why I had standing orders so I never missed issues and trusted the store.
Three stores this happened with. I know other people have had this problem over the years.
So, yeah, sort out the variants and numbering, as with Fantastic Four re-starting at volume 2 but a dozen or so issues in the books are re-numbered so they run in sequence with volume 1 numbering. "WTF?" hardly seems worth shouting.
Volume 1, of course, I can fill in gaps with trades in the Marvel Masterworks series because I do not have to spend $400-700-$1000 dollars on a back issue "the Vision is in it" So the F what? I love and read comics. The trades fill in 10 issue gaps for a price that would not buy me one single volume 1 "The Vision is mentioned in this" issue.
Volume 7 of The Avengers Masterworks is hard to find unless I want to spend huge amounts on. Why??? Oh, Hawkeye becomes the new Goliath. Again -WTF???
So, I've put all the books back on the shelf. One day I'll get back to it but not this year. I'm getting on with cataloguing the
Fantastic Four
volume 1 to where ever it was Johnny Storm died "permanently" and then came back.
I really don't care.