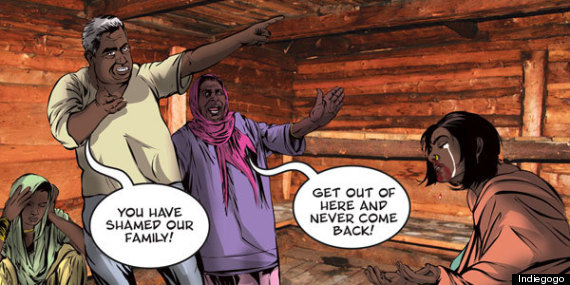 She doesn't need to look like Wonder Woman to do something remarkable — India's latest superhero is taking on one of the country's biggest problems as a comic book character.
Meet Priya, a rape survivor and comic book superhero fighting gender-based sexual violence globally.
Part of a multimedia project
, the free comic book is meant to educate children and teenagers, but we don't see why adults can't get in on the learning too.
After the comic book's official launch in December 2014 at the Mumbai Film and Comic Convention, the founders and producers recently launched a Indiegogo page, where they hope to raise $30,000 to print each comic book, create murals around India (and one in New York City), and translate text to be used globally. The group even teamed up with the
U.N. Women's #HeForShe campaign, where co-founder Ram Devineni was named a gender equality champion.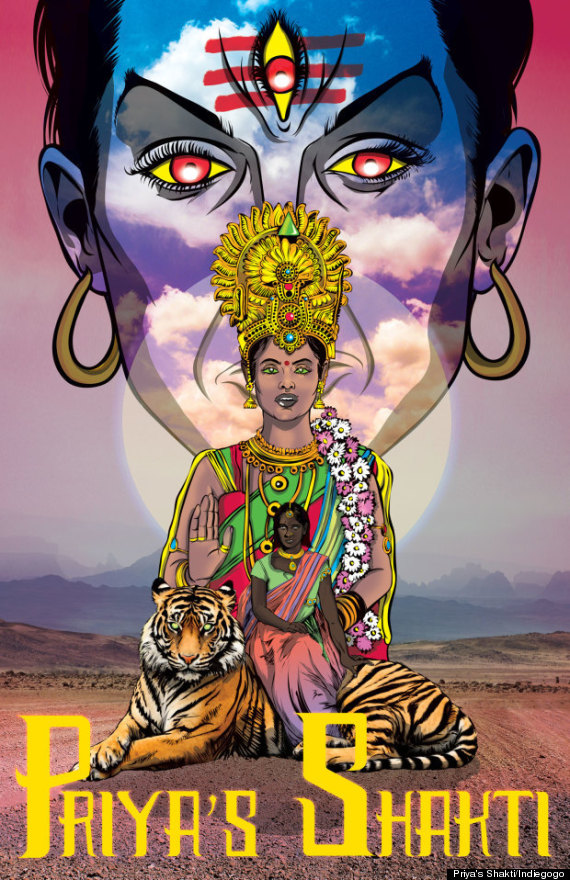 Devineni tells the Huffington Post Impact that after he
consulted rape survivors and researched Hindu mythology
, he realized he could create something that would speak to both sexual assault experiences and finding justice.
"Priya is not your typical 'superhero,'" Devineni says. "Although she rides a tiger, she has no powers. An idea is much more powerful than Superman's strength or Wonder Woman's magic lasso."
According to the campaign, India's National Crime Records Bureau says the number of reported rapes jump every year by 50 per cent, and considering the
2012 gang rape in New Delhi,
as well as
the accusations against an Uber driver last year
, it's an important time for a cultural shift in India, Devineni says, a time to recognize women's roles in everyday society.
Apart from donations, the group has also launched a
#StandWithPriya hashtag
, where users can upload their own photos on social media to show support.
Check out the video above to find out how kickass Priya really is.